Acoustic Sector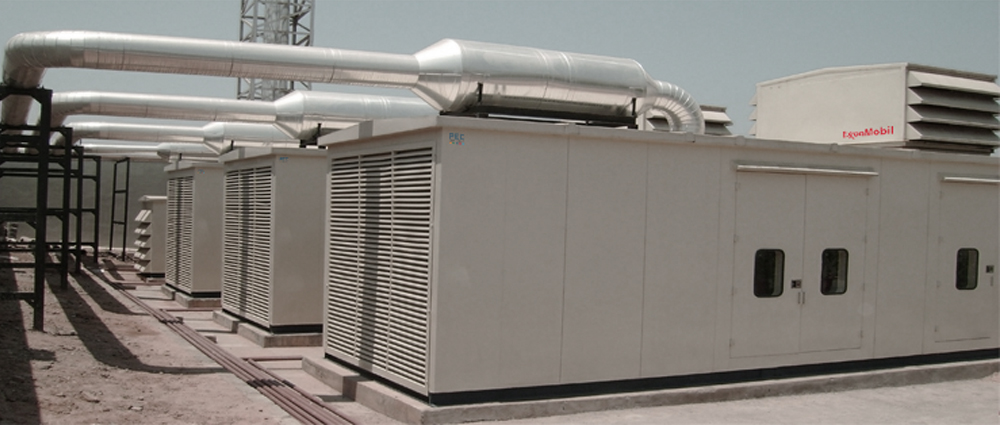 With over twenty years experience within the acoustics industry, The PEC Group is commited to providing its customers with a comprehensive range of products and services, at the highest level of quality, to meet their exact requirements.
The PEC Group design and manufacture a full range of purpose built acoustic drop over canopies, acoustic containers and ISO style shipping containers, to house diesel generators. UPS systems and refrigeration plant. Our products are manufactured to conform to ISO 9001 and are individually designed to ensure all aspects of a submitted specification are achieved. Where space or access is at a premium, we also manufacture bespoke acoustic booths, generally supplied in flat pack form for site installation. They are the perfect solution to most test cell and general workshop applications.
We also have the ability to produce designs in both 3D and 2D, not only does this help our clients understand what we will be creating, it enables us to check every measurement before any manufacturing takes placee.
The acoustics sector is one of many facing several new and onerus legal challenges, as a Group we strive to be at the forefront of our industry, attempting to not only lead the way, but ensure all our clients are up-to-date on the legal requirements for any particular project. If you haven't already visited our FAQ pages, we suggest you familiarise yourself with CE Marking in this sector.
Acoustics
Plant Rooms
A Range of individually designed acoustic products for the stand-by power industry, from splitter silencers to acoustic wall lining. We offer turnkey, comprehensive solutions, ensuring all specified criteria is achieved.
Working with Clients who demand only the best quality and service from their suppliers; our Acoustics Division utilises our modern production facilities complete with state of the art equipment to realise every project - no matter the size or complexity.
We offer a complete turnkey pacakge, ensuring we cover everything from initial design inception through to installation. Ensuring all designs conform to the required standards. Additionally, if required, we provide on-going maintenance and customer support.
Anti-Vibration Mounts
We provide a full range of Anti-Vibration products comprising of open and closed Spring Mounts, Rubber Mounts, Flexible Pipe Connectors, Inertia Bases, and a selection service to ensure maximum isolation efficiency is achieved at all times. If you wish to discuss your individual requirements further, then you can call our design team on +44 (0) 1179 820 230
Design and Manufacture
The PEC Group is capable of providing assistance to clients from design inception through to manufacture, installation and on-going maintenance.
Our Design team is able to discuss the unique requirements of any particular project, working with both clients and their end users to ensure all design goals are achieved whilst meeting all necessary European or American Requirements; balancing both quaility and performance with cost efficiency.
Site Installation
As with all our services, Project Management is a key factor. This is most notably important when installing our products on site. Our obligations include pre-design site investigation (where appropriate). Risk Assessment, Method Statements, accurate scheduling to ensure start and completion dates are achieved and a commitment to quality. Our installation crews are qualified to CSCS, PASMA and IPAF, in addition to having achieved the SMAS certification in Health & Safety.